1400 QUEST [$3.00]
: by
@unknwn_dngn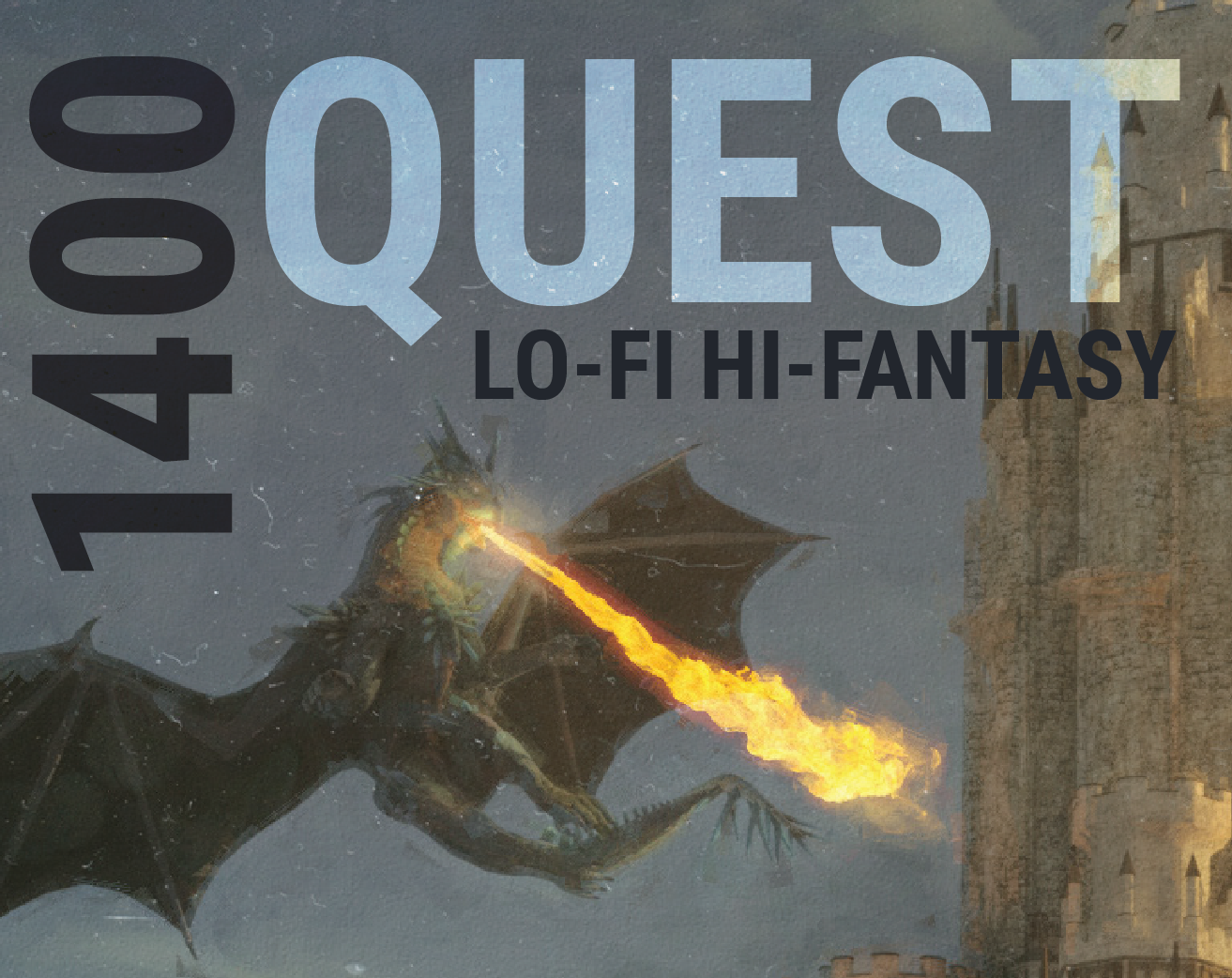 1400 Quest is lo-fi hi-fantasy. The borderlands are bad, and the cities aren't much better. Brave heroes adventure into the unknown to slay dangerous beasts and explore magic-tainted ruins in search of wealth and renown.
1400 Quest is a stand-alone table-top RPG. The rules are short and easy to learn and the whole game can fit on a single sheet of paper. The main rules and character creation fit on one page (available in the free 'demo' version). The full game has two more pages which contain items, spells, pets, vehicles, and character options, as well as tables to help the DM populate the world with quirky NPCs, fantastic locations, and dangerous monsters, as well as create adventures and plot hooks.

1400 Quest is based on the 2400 microgames/toolkit by Jason Tocci, and brings the system of 24XX into a fantasy world of adventure, treasure, and peril. It was made for the 2020 20XX game Jam.
Art on this page is CC BY BEEPLE (Mike Winkelmann).
In order to download this game you must purchase it at or above the minimum price of $3 USD. You will get access to the following files: