MOJAVE -- A Fallout New Vegas Tribute [Free]
: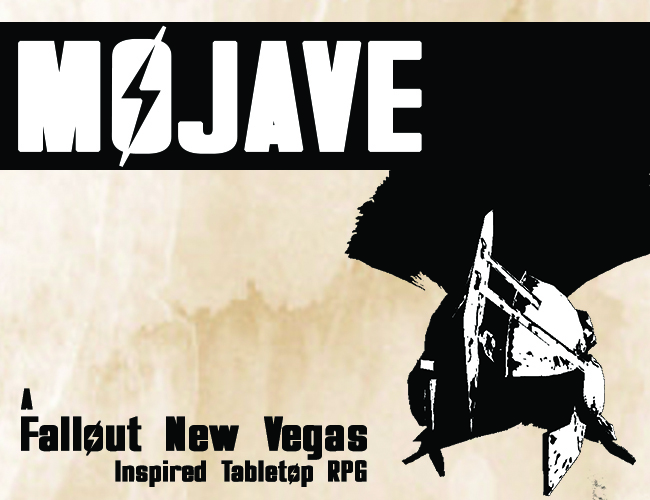 MOJAVE is a fanmade game set in the world and events of Fallout: New Vegas. In no way is this game meant to be a cheap redesign of Obsidian's timeless RPG experience.

That being said, I hope you didn't come into this game expecting a tearjerking masterpiece of game design. My goal wasn't to create a makeshift spiritual successor.

Above all else, I just wanted to pay tribute to a game that's given me hours and hours of endless fun. On another note, it was a fun exercise to push my practice of designing.

I'm no brilliant game designer by anyone's account, hence the reason why it's made free of charge. But I hope this picks up *some* level of attention in and outside Fallout's fanbase.

If you find the rules better played by your own design, by all means, knock yourselves out. I just ask that you'd give me your takes, ideas, and criticisms wherever possible.

And if you, by some miracle, manage to enjoy this homebrew, share it with your pals, Fallout fans or not.