How to have a fever/ parallel lives [$4.44]
: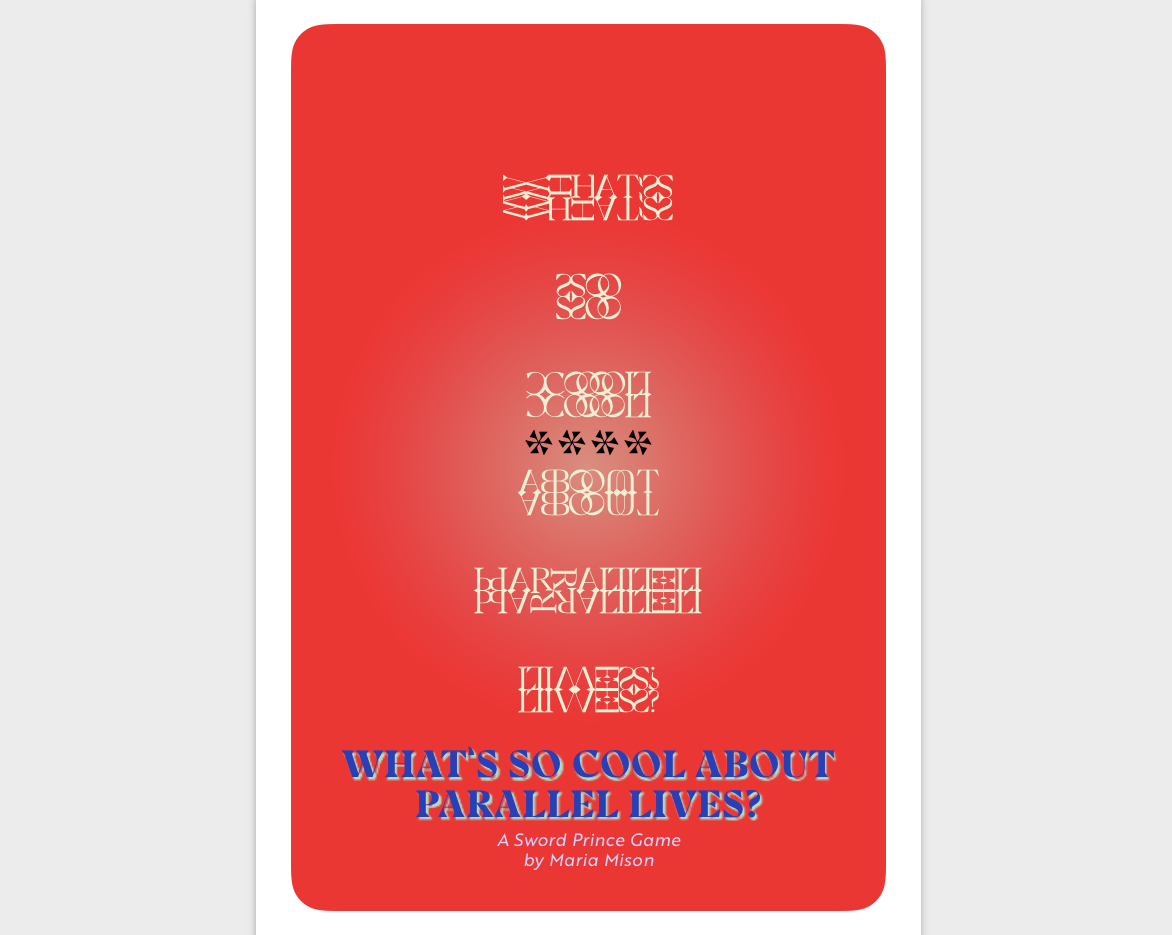 TWO GAMES ABOUT OTHER LIVES ALTER LIVES FEVERED LIVING

1. What's So Cool About Parallel Lives

Is when you would like to dream as a group, simple, lite and quick. About a life that has other lives parallel to it, supernatural and mundane in assisting each other. How are your lives different? How are you the same? How do you help one another? Tone can mold into heists to slice of life, made for the WSCA jam based on Jared Sinclair's What's So Cool About Space? game.

2-4hrs of play time, single session, 1-4 players

2. How to Have a Fever: and the Reasons Why We Wake

Is when you would like to tell a story in solo (or perhaps as a duo). It is a story game that follows a previously traumatized character who is induced into a perfect fever dream where everything is uncannily alright. Of course it's too perfect -- how do they wake? Why should they?

Port your favorite angst darling in here and create a rich tapestry of paradoxical desires, dream fulfilment and trying to wake in a trap.

2-4hrs of play time, single session, 1-2 players--

I did it guys I made a game that sounds like a lyric game but kinda isn't. HAHAHA let me know what you think get early access/more on my patreon.com/mariamison . Tip/comment how you're fevers went.
In order to download this pass you must purchase it at or above the minimum price of $4.44 USD. You will get access to the following files: