Alone With the Fucked Up Guy Looking at You [$1.00]
: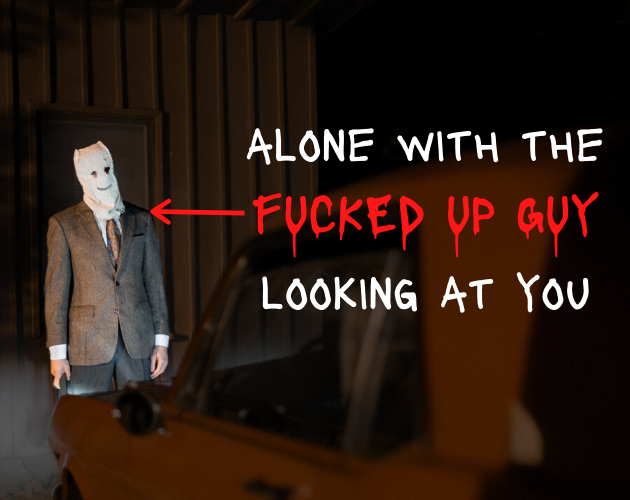 You're starting to get tired of this shit.

Every couple days, there's a fucked up guy who comes rocking up out of the shadows to fuck with you. They might be just a masked dude climbing in through your window while you're asleep, a tall, faceless asshole who stands in the woods, or some feral naked thing that squats in your shed and probably wants to eat you. They could do any kind of weird crap to you - glitch your electronics, make you cough up blood, change the geometry of your house, or just stand there silently and scare the shit out of you. You'd think this kind of shit only went on at night, but they could show up pretty much whenever, wherever.

Luckily, you've been keeping a log of when they do decide to show up. Just in case one of them does eventually decide to kill you or something.

----------------------------

Alone With the Fucked Up Guy Looking at You is a hack of Takuma Okada's Alone Among the Stars. It is a one-player journaling game that uses a six-sided die and a deck of cards to place you in the shoes of a horror story protagonist with a whole bunch of fucked up guys looking at them.

Alone With the Fucked Up Guy Looking at You also contains a bonus supplement called Alone With the Guy You're Looking At, a one-player game where you play as a fucked up guy tormenting some asshole who crossed you.
In order to download this game you must purchase it at or above the minimum price of $0.50 USD. You will get access to the following files: