Over Arms: Quickstart Rules [Free]
: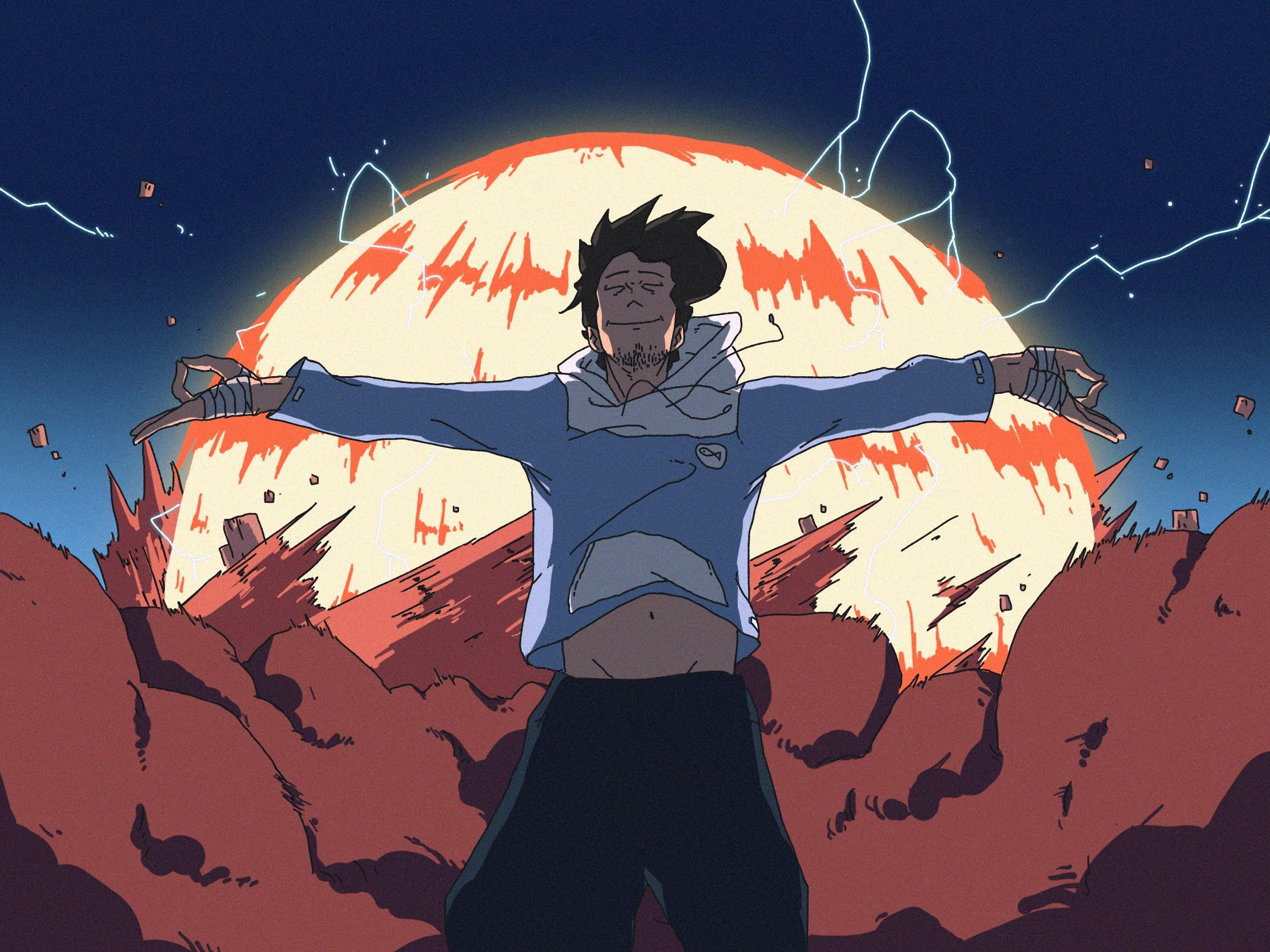 Over Arms
is a rules-light Tabletop Role Playing Game designed for people familiar with series like JoJo's Bizarre Adventure, Persona, Fate, Shaman King, etc. This game aims to recreate the themes, mechanics, and powers as seen in these kind of media.
Over Arms is very adaptable and can be used in a myriad of ways to suit your tabletop game, as the core of this system allows for you to create your own abilities while using two entities as one character.
Over Arms also comes with a bevy of information that will be more than helpful in aiding both the GM and the Players in understanding the inner workings of the Over Arms system throughout this book.
These quickstart rules will allow you to start your own Over Arms game and experience a portion of the action, adventure, and mystery contained in the full product.
This book is still in progress, information may differ from the final product.
The Quickstart rules also omit some information from the list below:
Features of Over Arms include:
Introduction to TRPGs and Intro
Player Character and Anima Creation mechanics
A quick reference for vocabulary
Money and social status mechanics
A Leveling Table for levels 1-10.
A robust list of Items and Relics
Rules for various Status Conditions
Sample Anima and Abilities
Full stat blocks and images for enemies
Rules, mechanics, information and much more relating to "The Mirage", a strange world meant for dungeon crawling.
Example Scenario and Scenario Generator
Combat rules, mechanics, examples and much more.
Over Arms is in progress currently but is slated to release sometime in the Spring of 2020. Make sure to follow our social media accounts, reddit ,and discord for more information.
*This download contains both single and spread documents of the Over Arms quickstart rules.*
FOLLOW ALONG WITH US: